Happy Halloween from X1 Lettings!
Halloween marked our first X1 Party of the year! And what a party it was for both our Liverpool & Manchester tenants!!!
To give our tenants a taste of their first X1 Party, we wanted to go all out and 'trick or treat' our tenants to a Halloween Pre-Drinks party before their big night out!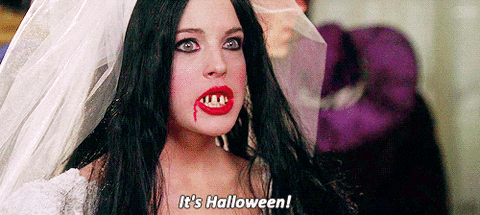 Hosting 2 parties at X1 The Studios in Liverpool and X1 The Campus in Salford, our X1 Teams where on hand to transform our student properties into a Halloween hotspot for the night.
With a complimentary bar, fantastic DJ and spooky costumes, it's clear to say both parties went down a treat… or trick maybe!?
On behalf of the X1 Team we want to say a big thanks for all our tenants who attended our X1 Halloween Party and we hope you don't have too much of a sore head today!
Don't forget to use your Half Price X1 Booking Coupon to re-book your room for next year!
Keep an eye out for our next X1 Party… we promise it's going to be a good one!
Check out some photos from our X1 Halloween Party!